LET US MAKE YOUR EVENT A SUCCESS
LET US MAKE YOUR EVENT A SUCCESS
LEVEL UP & PLAN YOUR NEXT EVENT WITH US
Modern DJ is backed by a solid reputation that compares to none.
We are a collaboration of over 25 experienced & skilled professionals who will provide the expert service that you demand.
Knowledgeable on all genres of music & charismatic on the microphone, let us provide top notch service for all of your entertainment needs.
Providing service throughout the tri-state area & beyond, we cover everything from private parties to bars & night clubs. We offer DJs, Karaoke DJs, Duos and Trios (bands), Themed Trivia, General Trivia, Bingo, Family Feud, Horse Racing, and much more. We take care of all your entertainment needs so that you can enjoy your event.
CALENDAR OF EVENTS
Visit our schedule page, then join us. Prepare for a great evening out or a special event – whatever entertainment you need, we've got it!
VENUES
Whether you have a favourite venue or you're up for a change of scenery, we look forward to seeing you at one of our many venues:
WE DON'T FOLLOW TRENDS, WE SET THEM. MAKE YOUR NEXT EVENT PHENOMENAL.
HIGHLIGHTS
Services provided include over 1000 weddings and 5000 private parties

Over 100 different bars and clubs mostly in the tri-state area

4 time winner of best DJ at the Jersey Shore (Night and Day Magazine)

Performed in over 15 states

Official DJ of RUNAWAY TOURS

Played with Jon Bon Jovi, Don Henley, Joe Walsh, Goo Goo Dolls, Rob Thomas, Florida Georgia Line, Collective Soul, Tonic, and more.

Toured with Volvo across beaches on the East Coast and Chicago

Performed at Monster Ski events across the east

Performer on the Sixthman Cruise with Jon Bon Jovi, Collective Soul, Tonic, and more

DJ for the #1 bar night in the country (Tuesday Nights at Bar A in Lake Como, ranked by Nightclub Magazine)

Interviewed in numerous podcasts, and newspapers across the USA
Download any of the pictures taken during Modern DJ service supported nights – be prepared, what you are about to see are guests having too much fun!
We are grateful for the opportunity to be a part of your special events & look forward to being of service at many more. Stay positive & keep in touch!
-ModernDJ.com
PROVIDING TOP NOTCH SERVICE FOR ALL OF YOUR ENTERTAINMENT NEEDS IS OUR PRIORITY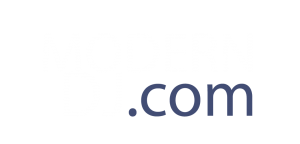 © 2023 All Rights Reserved